P. O. Box 60
St. John's, Antigua, West Indies
Telephone: +1 268 562 5500/268 562 8080 (for reservations)/268 562 5505 Fax
info@hermitagebay.com
www.hermitagebay.com
Skype: hermitagebay

Location:
Hermitage Bay hotel is situated on the west coast of Antigua, just a 35 minute drive from the airport. The capital, St John's, is 30 minutes away by car and the Jolly Harbour marina complex of shops, restaurants, golf and tennis is just 10 minutes away.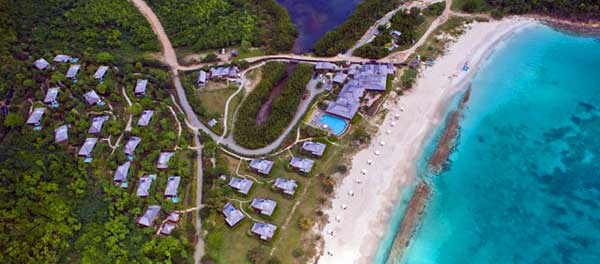 Facilities:
In a secluded bay on the Caribbean side of the island of Antigua sits the 5 star luxury resort of Hermitage Bay.

Offering a reassuringly sumptuous stay and outstanding cuisine at the Antiguan beachfront restaurant, there are twenty five spacious and very private cottage suites spread out along the Caribbean hillside and the breathtakingly beautiful sands of Antigua's West coast to choose from.
With everything that modernity has to offer and more, the Hermitage Bay luxury resort in Antigua manages to remain stylish yet true to the landscape and historical colonial architecture.

Hermitage Bay, Antigua comes with five star personalised hospitality and amenities so you can have every need taken care of with the highest quality of luxury service.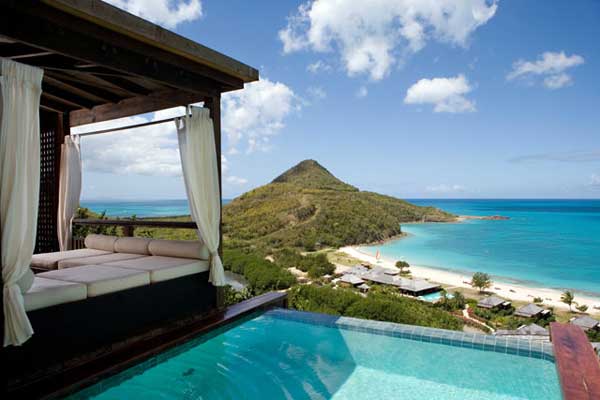 Amenities
Service - Service at Hermitage Bay is friendly and discreet. Our staff have one aim and that is to accommodate your every request.

The Spa - Our spa therapists are there to make your stay as relaxing as possible. Let us pamper you with our range of sumptuous treatments.

Beachside - Non-motorised water sports are available on the beach. Our staff are always on hand for sailing and windsurfing instruction.

Or, if you prefer to relax more sedately, just lounge with a book on the beach or by the pool in one of our comfortable chaise-longue.

Public areas are designed to suit your mood. If you are feeling outgoing, the pool deck may be the place for you. If you want a little more seclusion, private areas of garden are there to be discovered.

This hotel has 25 cottages: All are air conditioned, with balcony or patio and private bathroom, king size or twin beds, hair dryer, TV and clock radio.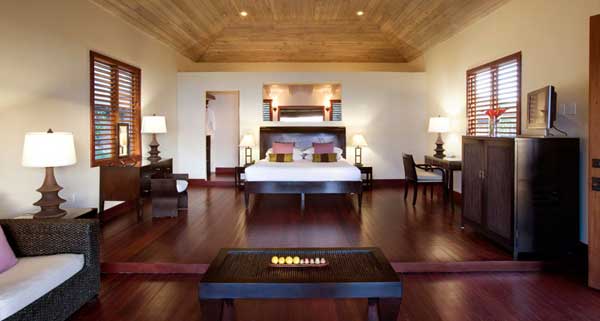 Cuisine
To complete the ultimate package, we have found a superb chef who can deliver the kind of food we had in mind - delicious, made from fresh, natural ingredients.

Our beachfront restaurant now boasts some of the best food on the island. Under the direction of our executive chef it offers a varied menu of both Caribbean favourites and modern European cooking with an emphasis on fresh, locally-sourced ingredients.

The restaurant's idyllic location makes it the perfect choice for al fresco dining, but we are just as happy to serve your meal in the privacy of your Cottage Suite or by the pool if you prefer.

Opinion: In a quiet secluded Bay, Hermitage Bay Hotel offers excellent accommodation and is ideal for those seeking a relaxed and peaceful holiday.